OVER 135,000 PATIENTS SERVED SINCE 1986
WE PROVIDE AFFORDABLE PROFESSIONAL CARE TO YOUR PETS!
HIGH QUALITY AFFORDABLE VETERINARY CARE SINCE 1986
Call us now at 510-796-8387

Your Pets are our family!
OPEN 7 DAYS A WEEK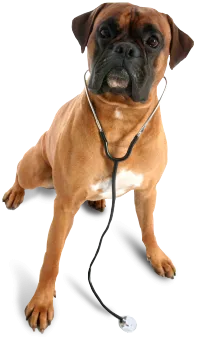 VOTED BEST FREMONT VETERINARIAN 2022 and 2021 BY THE READERS OF THE BAY AREA NEWS GROUP (THE ARGUS, SAN JOSE MERCURY NEWS)
PROVIDING HIGH-QUALITY AFFORDABLE PROFESSIONAL CARE SINCE 1986!
We believe veterinary care should not cost an arm and a leg! We have been providing affordable professional veterinary care since 1986. We believe in being honest with fair and transparent pricing. We will help your pet thrive and also save you money in the process.
LOCALLY OWNED AND INDEPENDENT
Over the years, many local hospitals in Fremont and the bay area have been acquired by large corporations and consolidators. We are locally owned and don't report to stockholders. Our interest is to provide good professional care to our clients and patients for the long-term. We don't have any quotas on how many X to sell to X customers or growth increases from quarter to quarter. We only recommend what we feel is in your pet's best interest and work with you to make informed decisions for your pet's welfare. Our goal is to provide long-term care to our clients over many decades.
CONVENIENT
We are open 7 Days a week and evenings! We understand that you work and can't always come the traditional hours that most vets are available. That is why we try our best to accommodate you and your pet by early morning drop-offs, evening appointments, and weekend appointments.
WE CARE!
At Tricity Veterinary Hospital, we treat your pets like the valued family members they are.
Dr. Raj Salwan
Fremont Veterinarian | Tricity Veterinary Hospital | 510-796-8387
37177 Fremont Blvd.
Fremont, CA 94536
Copyright Tricity Veterinary Hospital 2000-2022